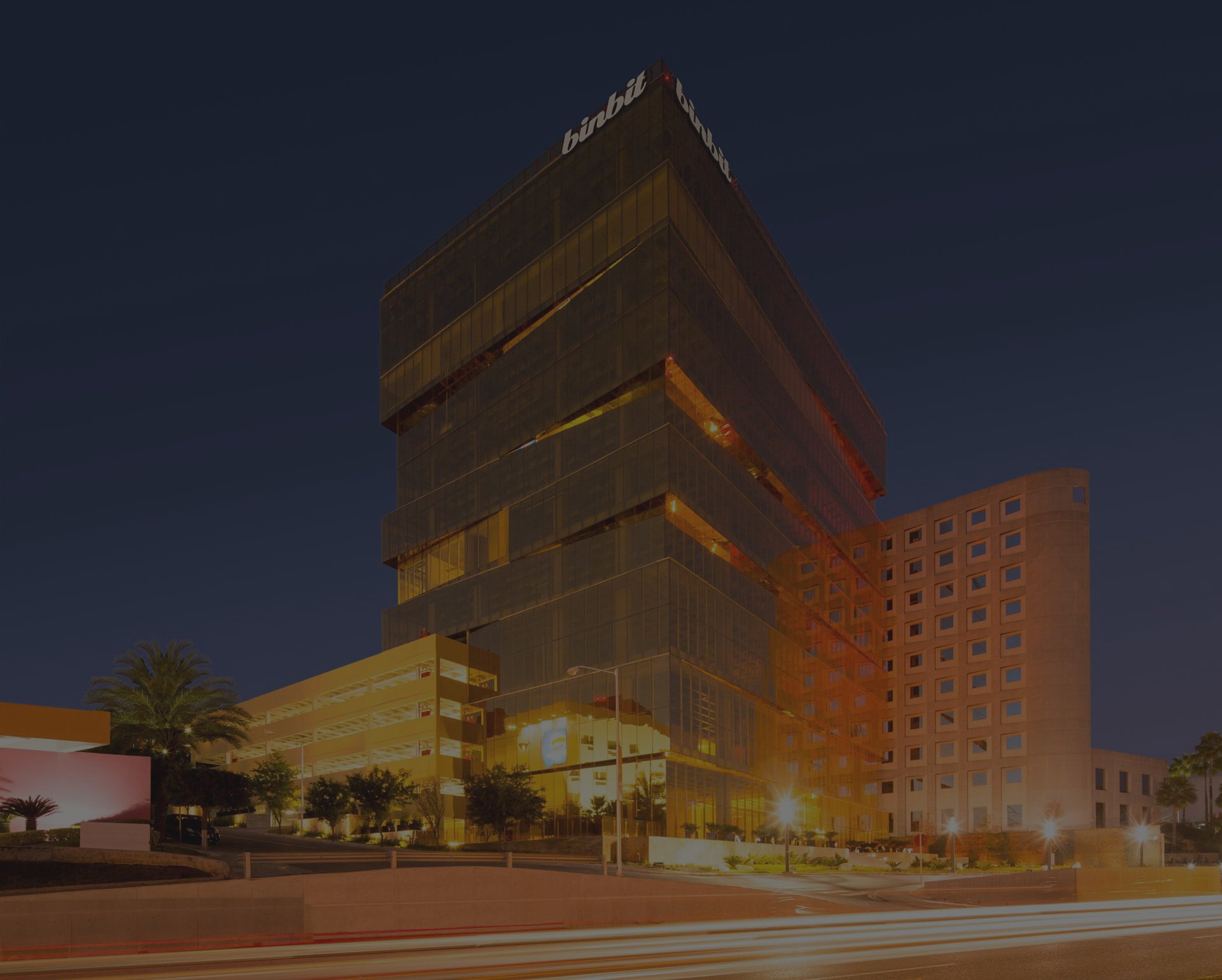 ---
We are experts in mobile entertainment and digital solutions.
---
We operate in more than 35 countries in five continents.
---
Who are we?
We are a multinational company specialized in delivering mobile entertainment services and digital solutions to telecommunication operators, media groups and end-users.
Since our foundation in 2005, we have become a leader in mobile entertainment in Latin America, expanding our operations in South Africa and South East Asia, as a result of effort and commitment towards customer satisfaction, providing innovative services and mobile content of the highest quality.
Global Company

We have experienced a strong growth through our company´s skill by adapting to different sectors. Today, we have operations in five continents.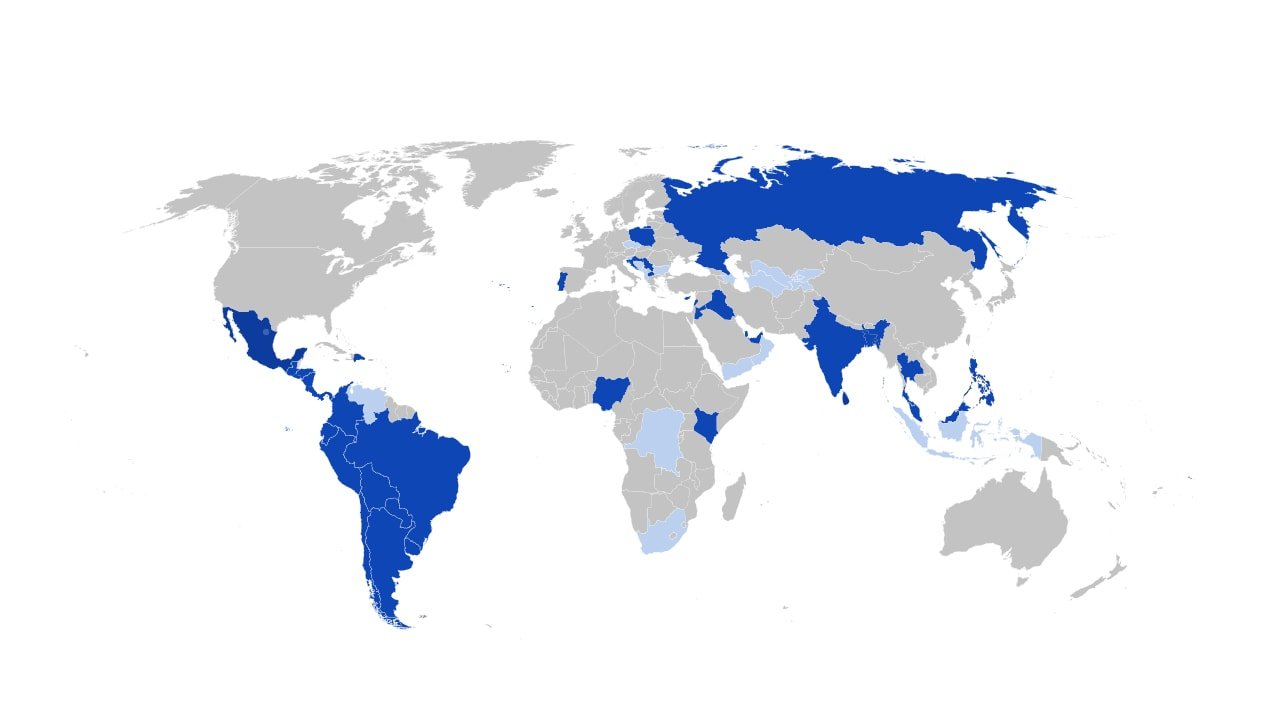 World
America
Argentina, Bolivia, Brasil, Chile, Colombia, Costa Rica, Dominican Republic, Ecuador, El Salvador, Guatemala, Honduras, Mexico, Nicaragua, Panama, Paraguay, Peru, Uruguay.
Africa
Kenya, Nigeria, Tanzania, Democratic Republic of the Congo.
Asia
Bangladesh, Hong Kong, Indonesia, Malaysia, Philippines, Singapore, Sri Lanka, Thailand, India.
Europe
Poland, Spain, Cyprus, Portugal, Russia, Serbia, Croatia, Bosnia and Herzegovina, Slovaquia, Slovenia, Macedonia, Czech Republic
Middle East
Qatar, Iraq, Jordan, Lebanon, United Arab Emirates.
Oceania
Australia
MAUs (Monthly Active Users)
Our Mission, Vision and Values

Mision
To provide cutting-edge services focused on mobile entertainment, offering high-quality content and innovative products to assure the international competitiveness of our company.
Vision
Be leaders in mobile content and digital solutions sales worldwide.
At Binbit we know that our best innovation is to be the best, which is
why our values guide us every day.
These values unite our collaborators around 5 continents.
PROFESSIONALISM
INNOVATION
LEADERSHIP
HUMAN CAPITAL
ENTREPRENEURIAL SPIRIT
INTEGRITY
COLLABORATION
Potential to reach more than
Our philosophy

At Binbit we have climbed steps and overtaken challenges with great experiences. From all of this 10 developed principles emerged from our founders.
1. We enjoy going further than what is established.
2. Always questioning ourselves how can it be done better.
3. We inspire with our actions, more than with our words.
4. Every day we define goals, it doesn't matter how hard these are.
5. It is not what someone can do for us, is what we can do with that someone.
6. We concentrate on solutions and we do more with less.
7. We plan, Build, Get to Know, Learn and Share.
8. We are the change that we want to see in others.
9. We think outside the box every moment with our creativity without taking our feet off the ground.
10. Our families inspire us to love what we do.
Our history of innovation

The text message (SMS) that started the innovation history at Binbit
In 2005 our first ring tone shook our founder´s mobile device. It was the first text message received by a Binbit user. That day Binbit was born.
Innovation along with the ability to identify and take advantage of new business opportunities, was the thrive to great projects positioning Binbit as a leader worldwide.
2005 – 2006

Mexico´s Foundation and Growth

In September 2005, we began to deliver mobile entertainment services in Mexico. Following this vision towards global leadership, Binbit establishes it´s first international office in Panama a few months later.

2007 – 2008

Expansion in Latin America and U.S.A.

In just two years, we achieved rapid expansion in Central and South America through acquisitions and strategic alliances, starting operations in Nicaragua, Guatemala, Costa Rica, Colombia, Bolivia, Ecuador, Perú, Argentina, Paraguay, Chile, and El Salvador.

2009

Consolidation in Latin America and expansion to Asia and Africa

During 2009, we grew our leadership in Latin America and were recognized in the mobile entertainment industry for our successful business model, expertise and market knowledge. In May, we were nominated in the D2C Service category in the 2009 Meffys, the most recognized awards in the industry, handed out by the Mobile Entertainment Forum. Towards the end of 2009, we begin operations in two new continents by the acquisition of Atinco South Africa and ACME Mobile in Southeast Asia, expanding operations to six countries: Singapore, Thailand, Malaysia, Philippines, Indonesia and Vietnam.

2010 – 2011

Growth in existing markets and expansion plans

We consolidated ourselves as a multinational company and started operations in Honduras and the Dominican Republic. We also received a nomination from the 2010 ME awards for the Best D2C Company category, consolidating us as one of the most recognized companies in the industry. In 2011, Oceania and Africa become part of Binbit's expansion plans and Forest Media International is acquired.

2012

Collaboration with Universal Music and the beginning operations in the Middle East

We started collaboration with Universal Music to offer unique content and experiences to users. On that same year, globally our network group grew from 64 to 72 alliances, meaning our services were reaching now 805 millions users around the world.

2013 – 2014

Recognition from CNN Expansión and Exclusivity with FCB and Real Madrid

We received recognition from CNN Expansión as one of "The most global Mexican companies". Meanwhile, global reach continues in eastern Europe and other African territories. Exclusive contracts with FCB and Real Madrid for content distribution, and the incorporation of new solutions lead the reinvention of the company.

2015

Alliance with Maxim, NBA and operation consolidation in Africa

An alliance with the prestigious Maxim Magazine is achieved, which allows us to exclusively offer its contents. During the same period, operations in Africa were strengthened with the launch of services in Kenya, Nigeria, Tanzania and Ghana, with growth plans in other countries in the region. Once again we make history by signing an exclusive contract with the NBA (National Basketball Association).